Fort Myers
Fort Myers is the beautiful, sub-tropical "City of Palms" that Floridians and visitors have come to love. The City of Fort Myers is located on the southwest coast of Florida approximately 100 miles south of Tampa. Situated on the south bank of the Caloosahatchee River, Fort Myers is the oldest city in Lee County.
The Edison and Ford Winter Estates is one of the most visited attractions in Fort Myers. The Southwest Florida Museum of History hosts walking tours, a good way to the see the sights of downtown Fort Myers. The Imaginarium, an interactive museum, has a number of displays demonstrating scientific concepts and is perfect for children. The Seminole Gulf Railway offers visitors a picturesque trip through the surrounding countryside.
Downtown River District
Imagine sauntering through a colorful, historic sub-tropical waterfront city with original brick-lined streets and charming restaurants, shops, art galleries, and performing arts venues. This perfectly describes the Downtown redevelopment district, also known as the River District. Fort Myers' beautiful core is also its historic and cultural center. People live, work, play and invest here. The River District's combined commercial-residential walkable neighborhoods may have the style of the past, but they are the wave of the future when it comes to convenience and saving our precious natural resources. The Downtown district has come a long way from the desolate urban wasteland of the 1970s and early 1980s. It was created in 1984 as a 540-acre area stretching from the Caloosahatchee River to Victoria Avenue and from West First Street to Billy's Creek. Over the decades, this area has had three redevelopment plans because when projects were completed or priorities changed, a new direction was needed.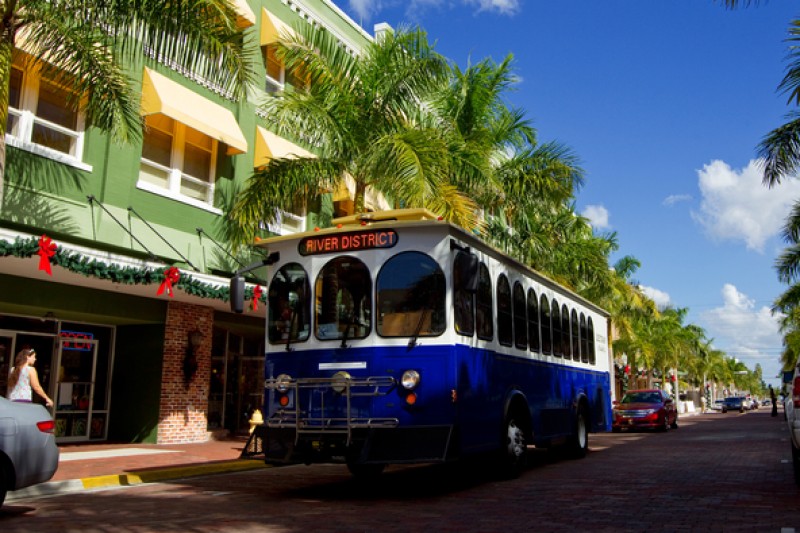 Edison & Ford Winter Estates
Jetblue Park